Well the rain is FINALLY here and that's a very good thing. We need it badly, so it's a welcome sight. For those of us with young children, we all know that keeping them indoors for days on end can create lots of pent up energy just waiting to be released. The question then becomes where do we go so that they can run and play and be active, but stay out of the rain? I thought I would share a few fun options that Cynthia and I have explored with our girls.
One option would be to check out the programs that The City of San Ramon offers.   They have lots of classes and camps for kids of all ages which will allow them to sing, dance, tumble or learn in many different ways. Our girls are currently enrolled in the Kindermusik class, which they look forward to each week.
Another option is Super Franks in Pleasanton.  This place is really great for kids of all ages. The entry fee is reasonable and there are several themed rooms for the kids to explore. Our favorite is the glow in the dark room with the jump house and foam block pit.
You can also explore getting a gym membership. Club Sport in San Ramon is very kid friendly and they have great exercise classes and programs just for kids.  The bonus there is that the parents get a work out in as well.
Moms clubs are another great way to find new activities for your children. You can check out the Iron Horse Mother's Club or MeetUp.
There are lots of things to do out there and these are just a couple of options. If you have more ideas we would love to hear about them and share them in our newsletter. Whatever you do, don't let this rain keep you from getting out there and having some fun!
Sincerely,
Mike Continillo
---
First Friday Foreign Films

Eat Drink Man Woman
Friday, March 7
Showtime: 7:00pm
Front Row Theater
17011 Bollinger Canyon Rd
San Ramon, CA
Enjoy exotic locations, interesting thought provoking themes and beautiful cinematography on Fridays at the Front Row Theater. Join us for an international film series on the First Friday of the month. Each movie will be introduced by a local film expert or local personality. Refreshments included in the price of admission. Some of the movies have adult themes. Age 18 and up unless accompanied by a parent or guardian.
About Eat Drink Man Woman:
Senior Master Chef Chu lives in in Taipei with his three unmarried daughters who are all looking for love in modern day Taiwan. Life in the house revolves around an elaborate Sunday dinner, and the love lives of all the family members. The film was nominated for an academy award (In Taiwanese/with English subtitles).
Rated PG-13.
Runtime 2hr. 4min.
Tickets: $9 per movie. Click here to purchase tickets.
---
Pam Donkin presents, "A Hop, Skip and a Jump!"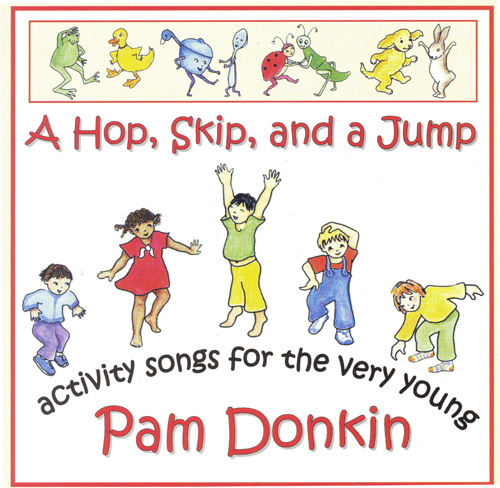 Activity Songs for the Very Young
Thursday, March 6
11:00 AM – 11:45 AM
San Ramon Library
100 Montgomery Street
San Ramon, CA
Sad that storytime is on a break? Join us for a very special morning performance for toddlers and preschool kids. Pam is a nationally recognized family entertainer of award-winning original music. Be prepared to sing, dance and play along!
Ages: Toddlers, Preschoolers, Babies
---
Thank You San Ramon! Astronomy Night

Friday, March 7
7:00pm
Old Ranch Park
1000 Vista Monte Drive
San Ramon CA
See Jupiter, the Crescent Moon, the Orion star nursery and other wonders of the universe through the telescopes of the Mt. Diablo Astronomical Society. Enjoy free hot chocolate as you take a tour of the night sky. Perfect for the entire family. Wear warm clothes and bring a flashlight. Weather permitting. For more information visit www.sanramon.ca.gov or contact the Parks & Rec department at parks@sanramon.ca.gov or phone (925) 973-3200.
---
Forest Home Farms – Fun on the Farm

Mystery Gadgets and Tools
Saturday, March 8
Forest Home Farms
19953 San Ramon Valley Blvd
San Ramon CA
Over the years the patent office has been busy recording the latest ideas to make work in the kitchen and around the farm easier. See if you can guess what some of the objects in our collection were used for and try using a few of these hand-powered devices. For more information visit www.SRHF.org
---
Annual Parenting Conference

Saturday, March 8
8:30 AM – 2:30 PM
Dougherty Valley High School
10550 Albion Rd
San Ramon, CA
This year's keynote speaker, Denise Pope, Ph.D., will talk about "Striving for Balance: Strategies to raise resilient kids in a fast-paced world." 
Denise Pope, Ph.D., is a Senior Lecturer at the Stanford University School of Education. For the past fourteen years, she has specialized in student engagement, curriculum studies, qualitative research methods, and service learning. She is co-founder of Challenge Success, a research and intervention project that provides schools and families the tools they need to raise healthy, motivated students.  She lectures nationally on parenting techniques and pedagogical strategies to increase student well-being, engagement with learning, and integrity.
After the keynote presentation, participants will have the opportunity to attend their choice of a morning and an afternoon small-group seminar, focusing on a variety of current parenting topics. Detailed descriptions of the seminars are on the registration page and can also be found here.
$45 registration includes the keynote, two seminars, continental breakfast, and lunch.
---
Sunday, March 9
Spring forward and change those clocks one hour ahead!
---
Taste and Toast of Ireland

Thursday, March 13
7:00 PM – 8:30 PM
Danville Senior Center Community Hall
115 East Prospect Avenue
Danville, CA
The Taste and Toast of France, the first in a series, enjoyed overwhelming success. Mark your calendars for the Taste and Toast of Ireland on Thursday, March 13 from 7:00-8:30 p.m. at the Senior Center. The Taste and Toast series is co-sponsored by Emeritus Barrington Court and Emeritus Diablo Lodge.
Pre-registration for this event is encouraged.
Fees: $5(R), $6(NR), At door $8.
---
St. Patrick's Day Concert
Friday, March 14
7:00pm
Front Row Theater
17011 Bollinger Canyon Rd
San Ramon, CA
Free St. Patrick's Day fun in Dougherty Station Community Center.
---
Grannies Bedtime Stories 4

Thursday, March 20 through Sunday, March 23
Show times: 2:00 PM, 7:00 PM, 9:30 AM
Village Theater
233 Front Street
Danville, CA
Tickets: $8.00 – 10.00
Nobody can fracture a fairy tale like Grannie! This is the Fourth installment of Grannies fairy tales. This time she tells her grandchildren the stories of Sleeping Beauty, The Pied Piper of Hamlin, and theThree little Pigs.
Purchase tickets here.
---
Seasonal Vegetable Gardening Using a Biointensive Approach

Thursday, March 20
6:30 PM – 8:00 PM
San Ramon Library
100 Montgomery Street
San Ramon, CA
Janet Miller of Contra Costa Master Gardeners returns to present how to grow vegetables in the home garden using biointensive practices. Learn how to reduce the need for water, fertilizer and space, while increasing crop production. Janet manages "Our Garden," the wildly successful demonstration garden in Walnut Creek of the Contra Costa Master Gardeners and Contra Costa Times, that donated over 10,000 pounds of produce to local food banks this year!
Register here.
---
Valley Teen Idol 2014 Musical Competition

Saturday, March 22, 2014
Showtime: 7:00pm
Dougherty Valley Performing Arts Center
10550 Albion Rd
San Ramon, CA
Valley Teen Idol is a music competition, modeled loosely after "American Idol". The San Ramon Valley Rotary Club is proud to present its 9th Annual Final Competition. Auditions and a Semi Final were held in February for 70 talented teens from grades 7 through 12. Valley Teen Idol 2012 winner, Rachel Rolleri, Monte Vista Senior, has punched her ticket to Hollywood on the widely acclaimed America Idol T.V. show. The 10 Final Competitors, this year, have been selected and will compete for Cash prizes: $2,500-1st Place, $1,500-2nd Place, $1,000-3rd Place at our Fundraiser on March 22nd. All are welcome.
General Admission Ticket prices: 
Students $25
, General $35
Buy Tickets
See more at: http://www.ci.san-ramon.ca.us/Parks/theater/calendar.htm#032214
---
"Fire and Ice" with Mad Science of Mt. Diablo

Tuesday, March 25
4:00 PM – 4:45 PM at San Ramon Library
6:30 – 7:30 PM at Dougherty Station Library
Children will be dazzled and entertained as they interact with our Mad Scientists! This spectacular show will thrill audiences with impressive science experiments. The event includes foggy dry ice storms. Volunteers from the audience can taste a special Mad Science "burp" potion. Students will be amazed by sizzling, shivering scissors and special bubbly showers.
Kids (5-11), All Ages
---
Get Enrolled, California!
Wednesday, March 26
6:00 PM – 8:00 PM
San Ramon Library
100 Montgomery Street
2nd floor meeting room
San Ramon, CA
Sue Hamill, certified Covered CA educator and the Contra Costa ACA Team (Affordable Care Act counselors) will talk with you face-to-face to explain your health coverage options and help you select the best plan for your medical needs and budget. You can also find out if you qualify for low-cost or no-cost coverage through Medi-Cal.
You will need to bring the following items to this event:
Current income verification for all family members on the application (tax return, W-2, recent pay stubs, etc.)
Legal resident card or Certificate of Naturalized Citizenship (if applicable – the numbers on the card are required in the application)
Copy of U.S. citizenship and residency status
A copy of SSN and DOB for each family member in the household.
Counselors will help patrons on a first-come, first-serve basis. Registration for this free workshop is not necessary, but is helpful for an e-mail reminder (see below). The free workshop will be held in the 2d floor meeting room of the San Ramon Library, located at 100 Montgomery St., San Ramon, at the corning of Bollinger Canyon Road and Market Place.
Contact Carol Yuke, 925-973-2850, for more information.
Register here.
---
A Taste of Style

Thursday, March 27
6:00 PM
Castlewood Country Club
707 Country Club Circle
Pleasanton, CA
St. Rose Hospital Foundation invites you to "A Taste of Style".
Please join us for a fun evening of wine tasting, fantastic food sampling, shopping in our fashion and accessory marketplace, bidding on one-of-a-kind items in our silent and live auctions, and an incredible fashion show! All proceeds benefit Patient Services at St. Rose Hospital.
For more information about tickets or sponsorship opportunities contact Jillian Luchsinger at (510) 264-4007.
---
Scout Day

Saturday, March 29
9:00am – 3:00pm
Forest Home Farms
19953 San Ramon Valley Blvd
San Ramon CA
Scout Day at Forest Home Farms Historic Park will be a fun way for Boy Scouts and Girl Scouts to complete requirements toward Merit Badges, belt-loops, try-its, patches and pins. Scouts will participate in different hands-on activity stations including: historic property tours, animal care, old fashioned games, rope making and knot tiying, organic gardening, food preparation, machines and equipment. All supplies are provided however, pins and badges are not supplied by Forest Home Farms Historic Park. Perfect for Brownies, Junior Girl Scouts and Cub Scouts. Scouts must be accompanied by a chaperone however, only the scout needs to register. Bring a sack lunch and dress for the outdoors.
For more information email parks@sanramon.ca.gov or visit www.sanramonrecguide.com