A topic of conversation that comes up for me on a regular basis is our wonderful school district. I speak with families all the time who want to move here because San Ramon Valley Unified is so highly rated, and has such a great reputation. Most of the credit for this high level of excellence goes to the wonderful teachers, and staff in the schools and the district, who work very hard to provide the best possible education for our children.
It's important to also recognize that school districts don't become so highly rated on their own. They need the constant support and involvement from parents and the community. Credit also needs to be given to the parents, families and community members who take the time to be involved in our children's education.
I am very thankful to live in such a strong community, and I appreciate of all the effort and hard work that has contributed to making SRVUSD one of the best.
As always thank you for taking the time to read our newsletter, and if you have an event coming up that you would like us to include, please let us know.
Mike Continillo
myvillaproperties.com
---
---
Friday, January 30, 2015 – Sunday, February 15, 2015
The Ladies Man
Tickets: $20.00 – $28.00
SHOWS 2:00pm, 8:00pm
Village Theater
233 Front Street
Danville, CA
In Belle Epoque Paris, the recently married Dr. Hecule Molineaux tells "one, tiny, little, hardly noticeable lie" to cover an innocent but embarrassing indiscretion. From that single untruth tumbles a cascade of increasingly convoluted deceptions, misunderstandings and mistaken identities. Embracing the true essence of the chase, The Ladies Man literally spins out of control and will leave you dizzy with zany joy.
---

Sunday, February 1, 2015
Cars & Coffee with Blackhawk Automotive Museum
8:00 AM
In the parking lot near Anthropologie
Blackhawk Plaza and Blackhawk Automotive Museum welcome all car owners and enthusiasts for free coffee and a chance to showcase their collectors, rods, sports, customs, and classics. For more information contact the Blackhawk Automotive Museum at 925.736.2280, or museum@BlackhawkMuseum.org
---
Friday, February 6, 2015
Preschool Performance Series- The Brian Waite Band!
Tickets: $5.00
SHOWS 10:00am
Village Theater
233 Front Street
Danville, CA
Rumble in Rock'em City–Come KAPOW!, ZOOM! and WHOOSH! with Brian, Todd and Clif as they search a superhero metropolis, called Rock'em City, for a gang of bad guys who have created a machine that has taken their music. Through the streets teeming with superheroes (too busy to help) to the hip-hopping Velvet Underground Club to the villain's evil lair, the band mates must rely on themselves and each other if they are going to get their music back and save the day! Will they succeed? Bring your friends, super suits and find out!
---
Read Booksellers – Story Time
Every Saturday
2:00 pm
For kids ages 3 and up.
A free weekly event.
---
Monday, February 11, 2015
Kids: Design Your Own Valentine's Day Cards!
3:00 pm – 5:00 pm
Danville Library
400 Front Street
Danville, CA
Kids (5-11)
Show your love this Valentine's Day by designing your own Valentine's Day cards for family and friends! Bring your fun and creative ideas to the Danville Library and we'll provide all the craft materials. (While supplies last!)
No Registration required, just drop into the Mt. Diablo Room any time between 3 and 5 pm. For grades K – 5.
---
Monday, February 11, 2015
Kids: Year of the Sheep – Crafts
2:00 pm – 3:00 pm
Dougherty Station Library
17017 Bollinger Canyon Rd.
San Ramon, CA
Let's welcome the Lunar New Year of the Sheep with a story or two about the animal of the year and a some crafts.
Crafts while supplies last.
Other Information: This program is open to children 4 and over. There is no registration required.
---
Thursday, February 12, 2015
Music of Duo Gadjo
SHOWS 7:00pm
Village Theater
233 Front Street
Danville, CA
From French Cafes to the French Quarter.
She was born in France. He was born in San Francisco. She listened to Piaf, Montant, and Trenet. He listened to Louis Armstrong and Muddy Waters. She is Isabelle Fontaine. He is Jeff Magidson. Together, they are known as Duo Gadjo. Their music celebrates the union of two cultures, largely inspired by the sounds of the 20's and 30's, when jazz was the thing and Paris was the place to be. They accompany themselves on guitars, revisiting the American songbook Gypsy-style. They also pay tribute to the music of New Orleans featuring Jeff on slide guitar.
---
Thursday, February 12, 2015
"Parenting the Positive Discipline Way."
6:00 pm – 8:00 pm
San Ramon Library
2nd Floor Meeting Room
100 Montgomery Street
San Ramon, CA
Age Group(s): Adults (18+)
Christine S. Tom will present parents with tools to help their children become responsible, respectful and resourceful, based on the principles outlined in the best selling "Positive Discipline" books by Dr. Jane Nelsen. Positive Discipline focuses on developing long-term life skills and teaching boundaries in a way that is problem-solving and non-punitive. Christine S. Tom is a certified Positive Discipline Parent Educator.
---
Friday, February 13, 2015
Wardrobe for Opportunity Clothing Drive
Time: 10:00 AM – 03:00 PM
BR 3
2603 Camino Ramon, Ste. 287
San Ramon, CA
Looking for a way to help those in need? Bishop Ranch has joined forces with Wardrobe for Opportunity (WFO), a non-profit that helps disadvantaged individuals "find a job, keep a job and build a career."
WFO is especially in need of men's professional clothing, so bring your suits, jackets and overcoats! Please donate clean and undamaged clothing on hangers.
If you have questions, contact Community & Outreach at 925.543.0100.
---
Friday, February 13 – Sunday, February 15, 2015
Love Letters
Friday, February 13 at 8:00pm
Saturday, February 14 at 8:00 pm
Sunday, February 15 at 2:00 pm and 7:00 pm
Front Row Theater
17011 Bollinger Canyon Rd
San Ramon, CA
Sponsored by San Ramon Community Theater, San Ramon Arts Foundation and the City of San Ramon.
The San Ramon Community Theater is proud to offer a free showing of Love Letters, written by A.J Gurney in celebration of Valentines Day. This heartwarming play is about the power of words and images. It chronicles the relationship of two distinctly different characters, and brings to life the intricate workings of the heart's affection. As the couple reads the written correspondence that has lasted throughout the years of their relationship, we are offered an intimate glimpse into the complex dynamics of a relationship's inspiration, comfort, consternation and love. Doors will open 30 minutes prior to the show time.
---

Saturday, February 14
---
Saturday, February 14, 2015
Victorian Valentine Making and Lace
10:00 AM – 2:00 PM
Forest Home Farms
19953 San Ramon Valley Blvd
San Ramon, CA
Sending paper Valentines became popular in the 1800's, and the tradition continues today. Join us to make old-fashioned Valentine greetings, discover some of the history behind them, and see how lace is made by hand.
---
Saturday, February 14, 2015
Gardening All Year: Prepping Your Edible Garden for Spring
3:00 pm – 5:00 pm
Dougherty Station Library
17017 Bollinger Canyon Rd.
San Ramon, CA
One of the many benefits of our climate is being able to garden year-round!!
Join master composter Lori Caldwell for an afternoon of helpful gardening advice as she imparts some great techniques on how to transition to your Fall garden : cool-weather edible crops, starting seeds, crop rotation, sheet mulching & planting natives.
There is no registration for this event and it is free to the open public.
---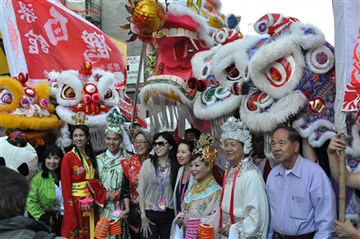 Tuesday, February 17, 2015
White Crane Lion Dancers
4:00 pm – 5:00 pm
Danville Library
400 Front Street
Danville, CA
Celebrate the Lunar New Year with the amazing acrobatics of the White Crane Lion Dancers. This extremely loud, enriching program features drumming and the awe-inspiring Lion Dance – a cultural excitement for children and families alike.
No Registration required.
Sponsored by the Danville Library Foundation.
---
Friday, February 21, 2015
Pitch Perfect Sing-and-Quote-Along
Tickets: $5.00
SHOWS 4:00pm, 8:00pm
Village Theater
233 Front Street
Danville, CA
Are you ready to get pitch-slapped?
Start practicing your harmonies and your mermaid dancing, and join us for an aca-awesome, sing-and-quote-along screening of Pitch Perfect.
8 pm show includes behind-the-scenes stories and Q&A with Pitch Perfect 1 & 2 Music Director Deke Sharon. Beca, a freshman at Barden University, is cajoled into joining The Bellas, her school's all-girls singing group. Injecting some much needed energy into their repertoire, The Bellas take on their male rivals in a campus competition. Running time 112 minutes. Anna Kendrick, Skylar Astin, Anna Camp, Ben Platt, Brittany Snow, Rebel Wilson.
---
Friday, February 21, 2015
Night at the Improv
Showtime: 8:00pm
Front Row Theater
17011 Bollinger Canyon Rd
San Ramon, CA
Join San Ramon Improv U Players and our resident troupe Twisted Gray Matter for an interactive evening of improvisational comedy.
The show is created on the spot with the help of audience participation and suggestions. Not suitable for children under the age of 18. Tickets: $10 per show
---
February 23, 2015
San Ramon Youth Symphony Concert
Showtime: 8:00 pm
Dougherty Valley Performing Arts Center
10550 Albion Rd
San Ramon, CA
Free!
Enjoy a short classical concert performed by San Ramon's youth symphony under the direction of David Sego. Admission is free so bring the entire family.
---
Thursday, February 26, 2015
Starting a Summer Vegetable Garden
6:30 PM – 8:00 PM
San Ramon Library
100 Montgomery Street
San Ramon, CA
Brad Miller of Contra Costa Master Gardeners will describe methods for creating a healthy summer vegetable garden–soil prep, seeds or transplants, cover crops, fertilizing, watering, mulching, planting times, and crop selection. Registration is not required, but is helpful for an email reminder
Presenter: Brad Miller, Contra Costa Master Gardeners
Please Note: Attendee must be at least in grade 6 or higher. Attendee MUST Give 24 HOUR Cancellation Notice to Allow Others on the Waiting List to Attend.
---
Saturday, February 28, 2015
Recycled Percussion
Showtime: 8:00pm
Dougherty Valley Performing Arts Center
10550 Albion Rd
San Ramon, CA
As seen on America's Got Talent!
Famous for their jaw dropping live performances, Recycled Percussion leaves it all on stage. The bands raw talent, extreme athleticism and precision leaves you inspired, thrilled and ready to rock! Technically speaking, Recycled Percussion is a junk rock band performing on recycled instruments. Creatively speaking, Recycled Percussion's performances are a dynamic mix of high-energy rock drumming, guitar smashing, and dj spinning blended into recyclable junk music.
This family friendly show gets everyone out of their seat and on their feet. Audience members will have an opportunity to be involved in the Recycled Percussion experience with their own sticks and instruments!
Tickets:
Single Ticket Price $45
Season Ticket Price $40
Limited VIP seating available for this show. Contact the Box Office for more information.